(BBC)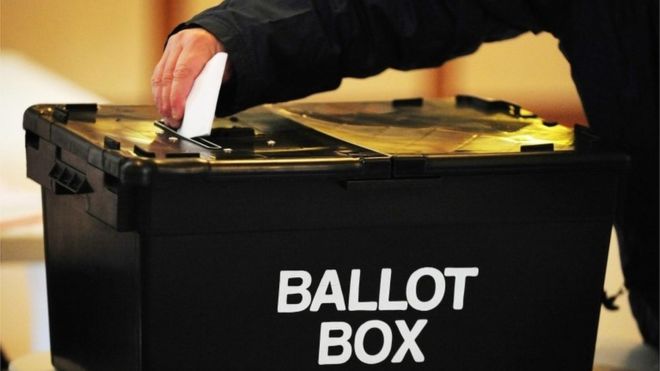 Voters are heading to the polls in Peterborough to vote in a by-election for a new MP.
A total of 15 candidates are running in the contest to replace former MP Fiona Onysanya – who was removed in May following a recall petition.
The polls in the Cambridgeshire city opened at 07:00 BST and will close at 22:00.
Results are expected in the early hours of Friday and coverage can be watched on BBC One's This Week from 23:35.
The seat was won by Labour in 2017, but the party only beat the Conservatives – who had held it since 2005 – by 607 votes.
The confirmed candidates are:
Brexit Party – Mike Greene
Christian People's Alliance – Tom Rogers
Common Good: Remain in the EU – Dick Rodgers
Conservatives – Paul Bristow
English Democrats – Stephen Goldspink
Green Party – Joseph Wells
Independent – Andrew John Moore
Independent – Bobby Smith
Labour – Lisa Forbes
Liberal Democrats – Beki Sellick
Official Monster Raving Loony Party – Alan "Howling Laud" Hope
Renew – Peter Ward
SDP Fighting for Brexit – Patrick O'Flynn
UK European Union Party – Pierre Kirk
UKIP – John Whitby