(BBG)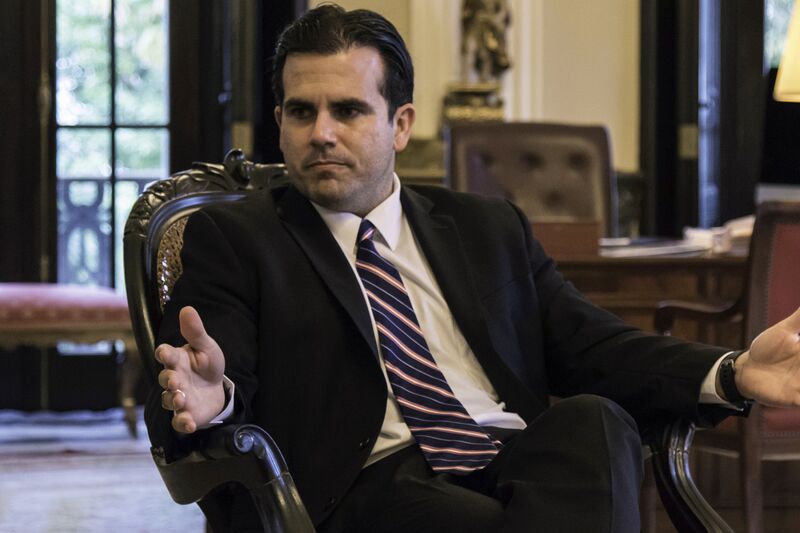 Puerto Rico's federal oversight board filed with U.S. court to use bankruptcy-like proceedings to slash the island's $70 billion debt after failing to strike an agreement with bondholders, pushing the territory toward the biggest restructuring ever by a U.S. state or local government.
The process called Title III, created by a U.S. law enacted last year to help Puerto Rico emerge from its debt crisis, allows the government to use the courts to cut debt amassed by more than a dozen agencies, sometimes with conflicting claims on the island's cash.
The move, announced by the governor and then followed by a filing in U.S. court in San Juan, came after he and his predecessor both failed to persuade the island's major creditors to accept less than they're owed and the government faced an onslaught of new lawsuits stemming from a series of defaults.
"We have reached this decision because it protects the best interests of the people of Puerto Rico," Rossello, who took office in January, said.
The financial collapse promises to impose deep losses on bondholders who for years snapped up Puerto Rico's securities, even as the government contended with a shrinking economy and chronic budget shortfalls. U.S. states can't file for bankruptcy, and investors bought the bonds assured that it wasn't a legal option for Puerto Rico either.
The scale of the restructuring is far larger than Detroit's record-setting bankruptcy, and it's unclear how long a court proceeding would last or how deep would be the cuts that are imposed on bondholders. The island's financial recovery plan covers less than a quarter of the debt payments due over the next decade, assuming Puerto Rico's budget can be steadied.
Rossello's latest offers to creditors show the commonwealth believes general obligations should receive a better recovery than its sales-tax bonds, another major class of its debt. The latest proposal would have provided as much as 90 cents on the dollar to general-obligation bondholders.
Analysts have been speculating that the island would have no choice but to have a court oversee its debt restructuring, given the unprecedented challenge of striking a voluntary agreement with so many creditors.
The prices of Puerto Rico's major bonds were little changed after the announcement. General obligations due in 2039, among the most actively, traded for an average of 62.6 cents on the dollar, up from 61.1 cents Tuesday.