(BBG)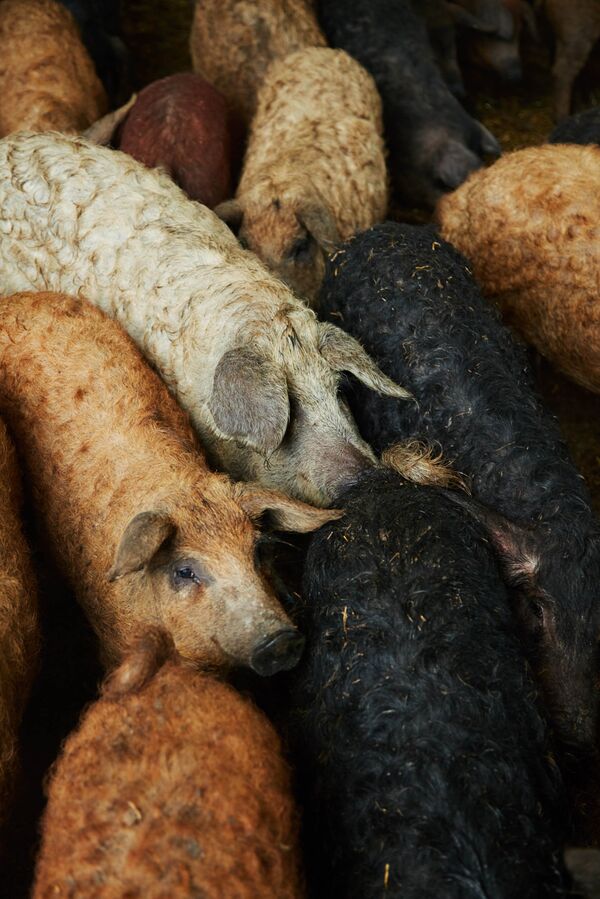 Mangalitsa hogs.
During the week, Chris Andersen runs his Manhattan investment banking firm, G.C. Andersen Partners LLC, from behind a desk that's a replica of one owned by Lorenzo de' Medici. On the weekends, he heads to his farm in New Jersey, where he shovels out corn cobs and bruised watermelons to feed his herd of Mangalitsa hogs, an especially tasty breed of pig from Hungary.
Andersen, 81, calls himself the Colonel Sanders of the Mangalitsa. He started his farm more than a decade ago on a lark. It's since turned into a passion, one that's produced 4,000 pigs across seven farms in three states. He employs three full-time farmers and has even built a facility in Pennsylvania to produce charcuterie that he sells under the American Mangalitsa brand.
Unlike investment banking, the farms are unprofitable. Andersen estimates he's spent in the low seven figures each year for the last 10 years on them and is now at about break-even before capital expenditures. "Being a farmer is a lot more complicated than most people realize," he says.
Although he may be doing it in a more expensive fashion than most, Andersen is part of a growing "lifestyle farming" trend. It's a hobby that wealthy Americans have been devoting nights and weekends to over the past few decades, says Rhonda Skaggs, an emeritus professor of agriculture economics at New Mexico State University. These individuals subsidize their hobby with other work, often in a nearby city. While a few thousand farms generate the lion's share of U.S. food production, there are millions of small ones in the country. According to the Department of Agriculture, 41% of farms in the U.S. are modest affairs whose operators have a primary occupation other than farming.
Houston-based tractor maker Mahindra North America sees lifestyle farming as the fastest-growing of all its markets. Ryan Pearcy, a senior product manager at the company, says it forecasts the segment will expand by about 10% a year for the next decade. There are a few obvious causes for the increase, starting with the wave of still-active baby boomers who are entering retirement. Also, in general, more Americans are interested in growing their own food.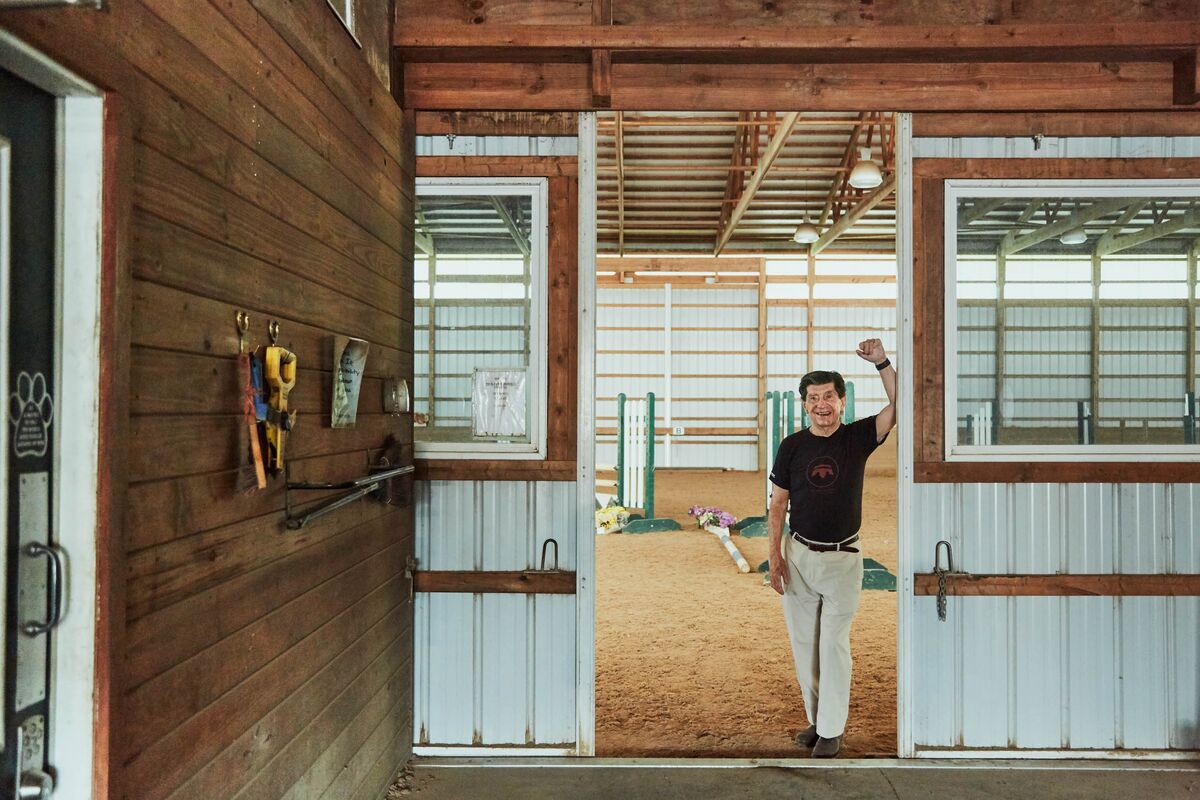 "Many people would like to live in the countryside, have some horses or own a few acres, have the lifestyle, even though their primary occupation is something else," says Eric Hansotia, chief operating officer of Agco Corp., one of the world's biggest agriculture machinery companies.
As a hobby it can be quite expensive, but many of those on Wall Street have the means to be more extravagant with their projects, and owning farms and elaborate country houses is a tradition for the wealthy. In the U.S., there are also tax benefits to owning land that has an agricultural use—a commonly exploited loophole.
Christopher Dixon, a retired securities analyst at UBS AG, has been keeping livestock out on pasture for more than a decade. But in recent years he's taken up a project that seeks to reinvent small-scale farming. He put together a group of investors and purchased Stone Acres Farm, a 63-acre property in Stonington, Conn., that dates to 1765. It offers a Community Supported Agriculture program, operates a space for events and dinners, and is open to visitors. Dixon calls the project an experiment "to see if we can come up with a way to sustain these farms in New England."
Jon McConaughy was a Wall Street stalwart for two decades, most recently as a managing director at Credit Suisse Group AG, before a hobby farm he started in 2004 morphed into a second profession. Double Brook Farm LLC in Hopewell, N.J., came into being when he felt a pull to get back to the land.
Originally, he and his wife started the farm to feed themselves and their two children. Double Brook has since become a far larger operation, which includes animal and vegetable farms on hundreds of acres, a butcher shop, a bakery, a retail market, two restaurants, and a slaughterhouse. It's a closed-loop, sustainable food system that McConaughy hopes can be a model for future farming. "Deep down in all our genes, there's some desire to be able to look at what you've done at the end of the day and touch it and measure it," he says—not really a quality of a finance job.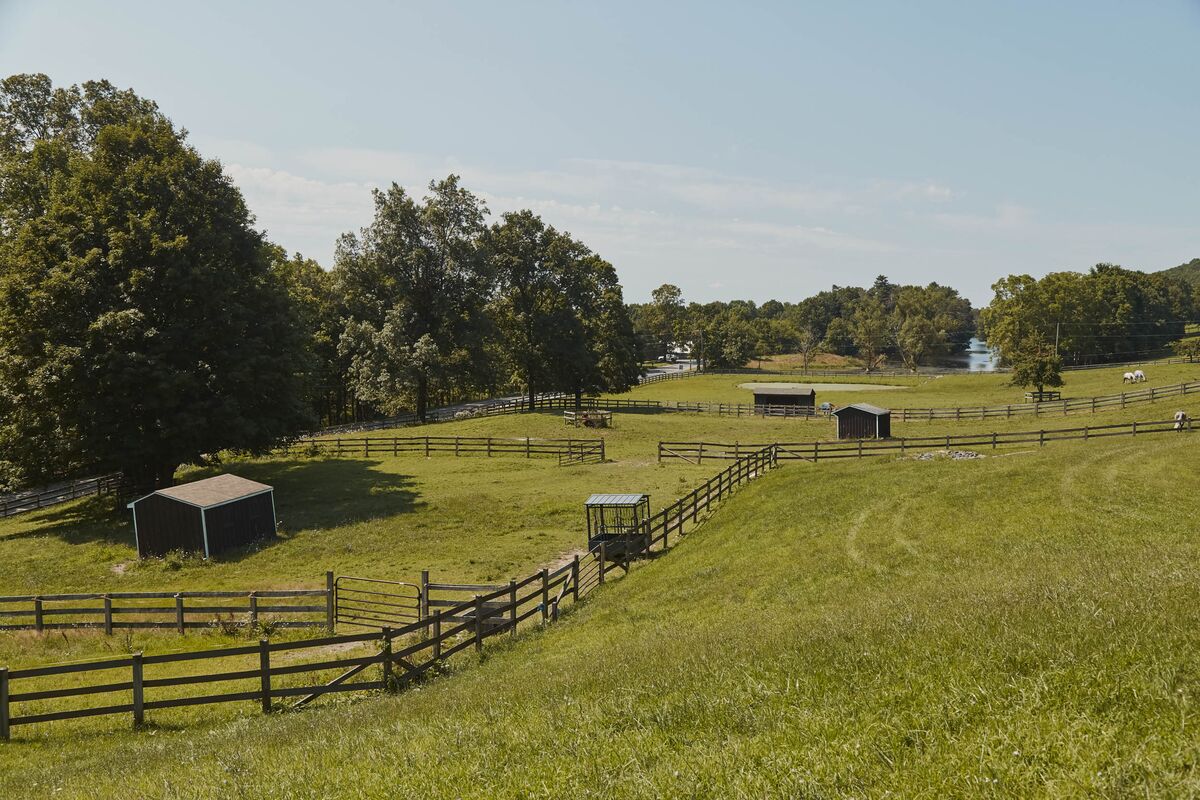 Most lifestyle farmers, however, aren't farming for profits, even if their operations are producing revenue, says Scott Martinez, marketing manager for Stotz Equipment, a John Deere dealer based in Phoenix. "It may be part of it, and they may like the extra income, but that's not why they're doing it."
Instead, it's how they unplug. There's something calming about mowing pastures, moving around bales of hay, or taking care of animals. Lee Montgomery spends his days building foundations for shopping malls and houses in Southern California. But when he's done for the day, all he wants to do is farm his vineyard. He says he's the type that can't keep still, so he planted 8 acres of grapes—6,000 plants—which translates into a lot of walking for him.
"Farming is very relaxing, like meditation and yoga. It's peaceful, fulfilling, and it's a good thing to fade into," Montgomery says, noting that he's hoping the hobby will turn profitable by the time he retires. "It's for people that don't want to sit around and watch TV or have too much energy. I do my job, then go home and work in the vineyard."
41% of U.S. farms are small operations run by people who have another job
For Andersen, the pig farmer, the draw was more elemental. Formerly head of investment banking at Drexel Burnham Lambert, he's known for creating the first high-yield bond fund. But in 2007 he had his first taste of jamón ibérico de bellota in Spain and fell in love. The cured pork comes from a black pig that roams the oak forests of central and southwestern Spain and Portugal, feeding on a diet of acorns, olives, and chestnuts, among other things. The resulting ham is prized for its smooth marbling and melt-in-your-mouth texture.
Andersen wanted to bring some of the hogs home, but there were U.S. government restrictions on imports. "You can buy everything in New York," he says. "You can buy guns, drugs—but not Spanish hams." So he found another curly-haired breed that's a close cousin—the Hungarian Mangalitsa, first bred in the 19th century and reserved for Habsburg royalty. He calls the hogs "avocados with four legs" because their meat is predominantly unsaturated fat.
When he raised his first pigs in 2008, he imported chestnut flour from France to feed them. One of the farms next to his raised goats, so he also fed them raw goat's milk. Those didn't end up tasting like jamón ibérico. Since then, he's found a better combo—which he's keeping a secret.
Americans can now import jamón ibérico from Spain, but the live pigs still can't be brought here. "I got into it to raise a better-quality animal and ultimately aim toward creating some of the better hams," Andersen says. "It's the most exciting and interesting thing I've ever done in my entire life."