(EP) El porcentaje de portuguesas en carreras de ciencias dobla al de la japonesas.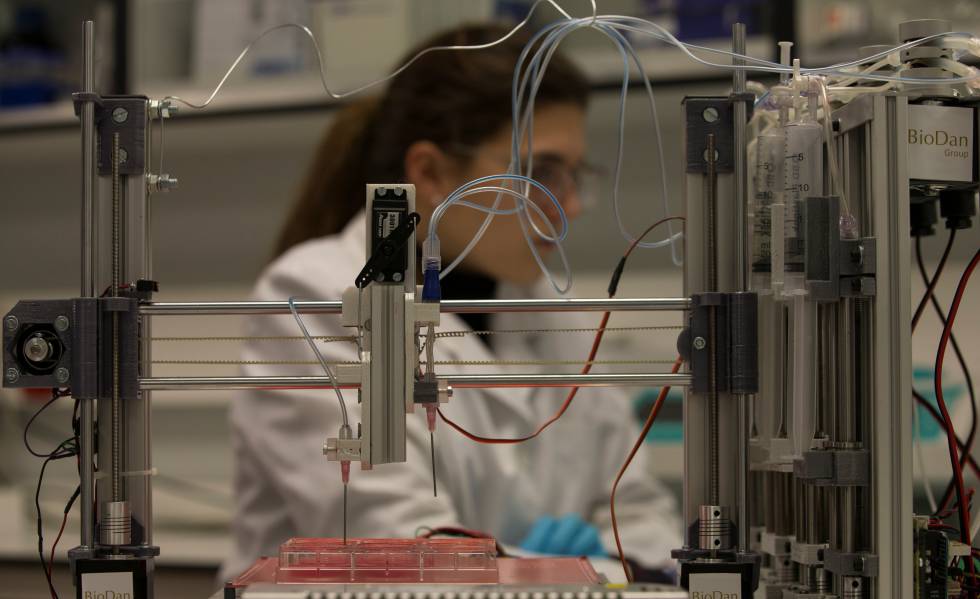 Sí, ya se sabía que el portugués es quien más corcho tiene del mundo y quien más vino bebe y más bacalao consume; pero lo que nadie calculaba en la tierra del fado es que Portugal fuera el país de las mujeres científicas o, al menos, el país con más mujeres estudiando carreras de ciencias.
Según el estudio de la OCDE The Pursuit of Gender Equality, el 57% de las portuguesas estudian ciencias, tecnologías, ingenierías y/o matemáticas; es el porcentaje más alto del mundo rompiendo todo tipo de estereotipos. Son 17 puntos más que en el Estados Unidos de Silicon Valley, 22 puntos más que en España o Dinamarca y más del doble que en Japón.
La presencia de mujeres en las carreras científicas no se debe a que los presupuestos del Estado derrochen el dinero en esta parte de la educación y aún menos en investigación. Aunque el objetivo del Gobierno es llegar al 1,5% del presupuesto nacional, apenas pasa del 0,8%.
La falta de dinero o de perspectivas no parece desanimar la afición de la portuguesa por las ciencias, aunque son más de ingenierías que de Tecnologías de la Información, donde aún el porcentaje de mujeres es ínfimo. Aún así, en ese terreno destaca Elvira Fortunato, de la Universidad Nova de Lisboa. Sus investigaciones de circuitos integrados sin silicio, es decir, chips de papel, le han valido hace unas semanas una subvención de 3,5 millones de euros del Consejo Europeo de Investigación para dedicar a proyectos de tecnologías amigas del medioambiente.
La encuesta de la Fundación Santos, Global Portuguese Scientist, que rastrea el número de científicos portugueses por el mundo, también certifica esa supremacía femenina. Desde hace años la diáspora científica portuguesa, presente en 50 países, tiene una mayoría femenina (50,3%).
Aunque una cosa son las licenciadas, otra las trabajadoras y muy otra los puestos en la dirección de empresas (en Estados Unidos son mujeres el 57% de los graduados pero solo el 6% de los directivos de empresas de S&P), en Portugal dos mujeres dirigen las dos mayores fundaciones científicas, la Champalimaud (Leonor Beleza) y el Instituto Gulbenkian de Ciencia (Mónica Bettencourt).