(Yabiladi)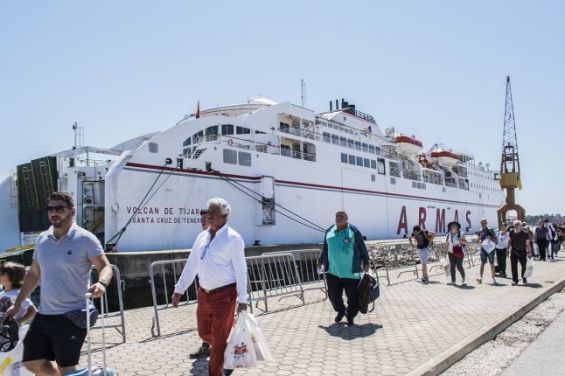 A new ferry line might link the algarve city of Portimão to Morocco./Ph.DR.
Portugal wants to link by ferry the Algarve city of Portimão to Spain and Morocco, says the Portugal News Online.
The announcement was made on Tuesday 18th of July at the official reception ceremony of the «Volcan de Tijarafe», a ferry that started recently linking Funchal in the Portuguese archipelago Madeira and Portimão in the Algarve following a six-year hiatus.
Several distinguished officials attended the ceremony including the Portimão Mayor Isilda Gomes and the Minister of the Sea Ana Paula Vitorino, and chief executive of the Port Administration of Sines and the Algarve José Luís Cacho. They discussed the possibility of connecting the city to Spain and Morocco.
«For the future, ferry connections are being evaluated for Spain and Morocco», said José Luís Cacho.
This project will be the first ferry line to link Morocco to the south of Portugal.