(ZH)
The death toll in the Christchurch mosque attacks now stands at 49 people and dozens injured in the worst mass shooting in New Zealand history. The deadliest attack was on the Masjid Al Noor mosque in central Christchurch at about 1:45 p.m., where 41 of the 49 people were killed.
Witness Len Peneha said he saw a man dressed in black enter the mosque and then heard dozens of shots, followed by people running from the mosque in terror. –Bloomberg
At least 48 patients with gunshot wounds were being treated at Christchurch Hospital.
A male in his 20s has been charged with murder and will appear in court tomorrow, while police found two explosive devices found one of the perpetrators' vehicles – one of which was deactivated, and the other was being worked on by the New Zealand Defense Forces.
In addition to posting his plan on social media, the gunman livestreamed his attack as he drove to one of the mosques and walked inside, shooting people as they ran. Still image of gunman from livestreamed video
Four people were taken into custody in connection with the attack who held extremist views, yet were not on any police watchlists; three men and a women – however just the one of them has been charged in the massacres.
Australian media reports have named 28-year-old Brenton Tarrant as the shooter. He published a 74-page anti-immigrant manifesto prior to the attack explaining who he is and why he conducted the attack – saying he was inspired by Norwegian shooter Anders Breivik.
The manifesto, posted online, features a series of questions and answers, and opens with one asking: "Who are you?"

The answer says: "Just a ordinary White man, 28 years old. Born in Australia to a working class, low income family.

"My parents are of Scottish, Irish and English stock. I had a regular childhood, without any great issues. I had little interest in education during my schooling, barely achieving a passing grade."

He adds: "I am just a regular White man, from a regular family. Who decided to take a stand to ensure a future for my people."

He describes himself as "a private and mostly introverted person" and admits he is racist, adding that he is an "Eco-fascist by nature".

He said New Zealand was not the original choice for an attack, saying he only came to the country temporarily to plan and train.

On his planning for the attack, he wrote: "I begun planning an attack roughly two years in advance and an attack at the location in Christchurch three months in advance."

Answering whether he supports Brexit, he wrote: "Yes, though not for an official policy made. The truth is that eventually people must face the fact that it wasn't a damn thing to do with the economy.

"That it was the British people firing back at mass immigration, cultural displacement and globalism, and that's a great and wonderful thing."

On whether or not he is a supporter of US president Donald Trump, he wrote: "As a symbol of renewed white identity and common purpose? Sure. As a policy maker and leader? Dear god no." –Independent.ie
Update6: Four people are in custody following shootings at two New Zealand mosques; three men and a woman. According to the New Zealand police commissioner, "There were a number of IEDs attached to vehicles that we stopped."
One of the gunmen is confirmed as 28-year-old Australian Brenton Tarrant.
BREAKING

Four people are now in custody over the Christchurch mosque shootings, New Zealand Police have confirmed.

LATEST: http://trib.al/aCbUvvO Herald Sun✔@theheraldsunBREAKING

28-year-old Australian man Brenton Tarrant has been confirmed as one of the Christchurch gunmen.

MORE: https://trib.al/aCbUvvO 64:31 AM – Mar 15, 2019Twitter Ads info and privacy15 people are talking about this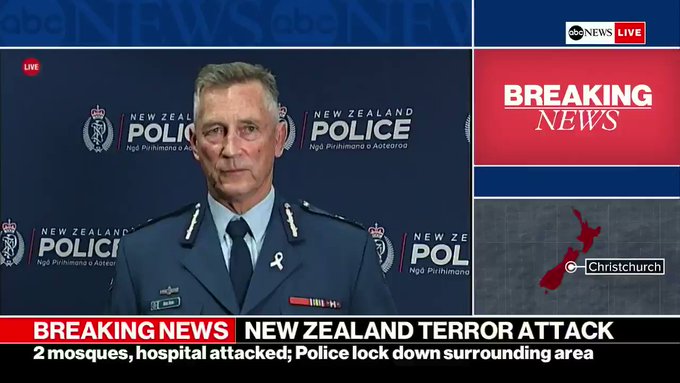 BREAKING: New Zealand police commissioner says four people in custody after mosque shooting attacks. https://abcn.ws/2F4KJso 1754:33 AM – Mar 15, 2019179 people are talking about thisTwitter Ads info and privacy
Update5: Prime Mininster Jacinda Ardern said that it is "one of New Zealand's darkest days" following the shootings.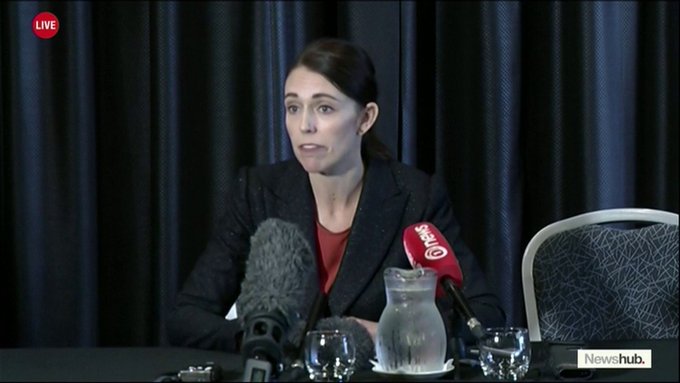 NBC News✔@NBCNewsReplying to @NBCNews
New Zealand PM Ardern: "Many of those who will have been directly affected by the shooting may be migrants to New Zealand…they have chosen to make New Zealand their home and it is their home. They are us. The person who has perpetuated this violence against us is not."3443:49 AM – Mar 15, 2019183 people are talking about thisTwitter Ads info and privacy
Update4: A photo of the shooter who livestreamed: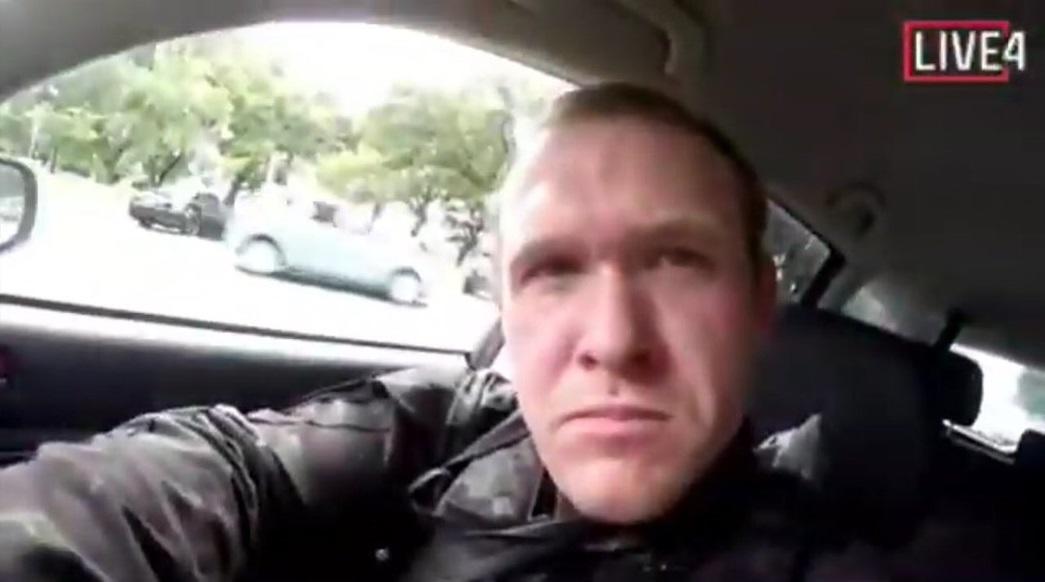 Update3: Now there are reports of three possible shooters at two locations, with one in custody.
The Spectator Index@spectatorindex
BREAKING: New Zealand Police reporting the possibility of three active shooters in the Christchurch mosque attacks1,0382:57 AM – Mar 15, 2019Twitter Ads info and privacy1,045 people are talking about this
New Zealand police have asked all mosques in the country to "shut their doors" until further notice, per BNO News.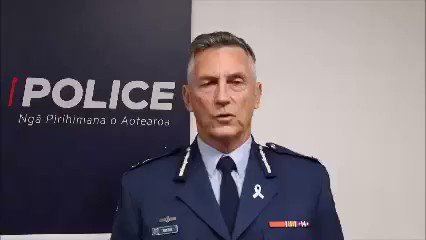 WATCH: New Zealand police confirm shooting with multiple fatalities at 2 mosques in Christchurch https://bnonews.com/index.php/2019/03/shooting-at-mosque-in-christchurch/ …443:16 AM – Mar 15, 201964 people are talking about thisTwitter Ads info and privacy
According to a manifesto posted to social media before the shooting, he wanted to lead the Untied States to civil war by escalating political and cultural tensions.View image on Twitter

Nick Monroe@nickmon1112Replying to @nickmon1112
The shooters manifesto says at one point that this incident is meant to lead the United States to civil war by escalating political and cultural tensions4953:16 AM – Mar 15, 2019445 people are talking about thisTwitter Ads info and privacy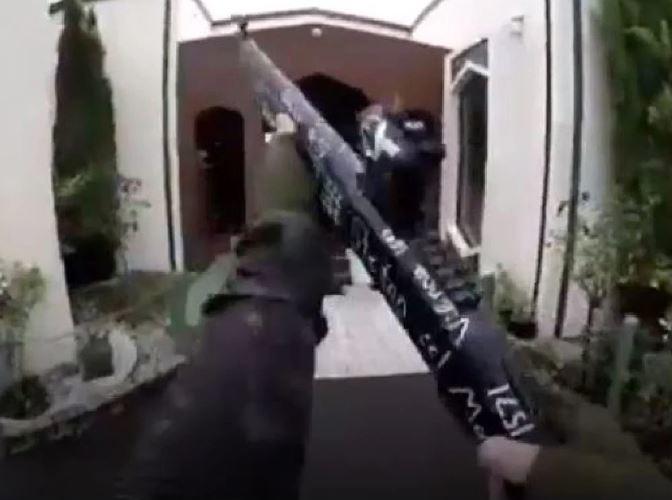 Update2: Radio NZ has confirmed two shootings, one at the Masjid Al Noor Mosque next to Hagley Park, and at the Linwood Masjid Mosque in the suburb of Linwood.
Update: According to AP, there has been a shooting at a second Christchurch mosque. No details were immediately available.
***
A gunman wielding an automatic rifle opened fire on a mosque in Christchurch, New Zealand, approximately ten minutes after approximately 300 people began afternoon prayers.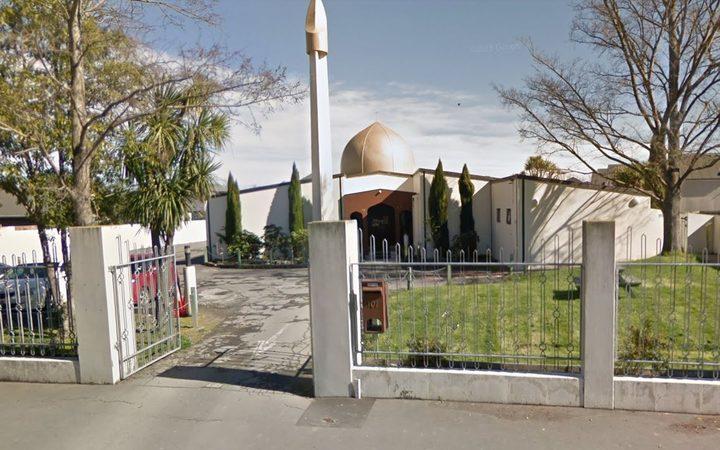 At least nine people have been killed with dozens injured, while eyewitnesses report "there was blood everywhere," according to Stuff.co.nz and Radio NZ.
Another eyewitness who declined to give his name said there were "bodies all over me," adding that the gunman emptied at least two magazines into the crowd.
The shooter was described as "white skinned, blonde, quite short and wearing a helmet and a bulletproof vest." according to witness Ahmad Al-Mahmoud, 37, who broke a window in a door to escape from the mosque.
According to journalist Nick Monroe, the shooter – Twitter user "Brenton Tarrant" who joined in February posted his intention to shoot up the mosque on social media, then livestreamed the shooting. View image on Twitter

Nick Monroe@nickmon1112Replying to @nickmon1112
THIS IS THE NEW ZEALAND SHOOTER'S TWITTER, https://twitter.com/BrentonTarrant/with_replies … http://archive.is/aC2FQ

TWO DAYS BEFORE POSTING ON 8CHAN THEY POSTED THEIR WEAPONRY ON TWITTER

YOU CAN'T BAN 8CHAN FOR THIS
WITHOUT BANNING TWITTER9271:43 AM – Mar 15, 2019596 people are talking about thisTwitter Ads info and privacy
GRAPHIC: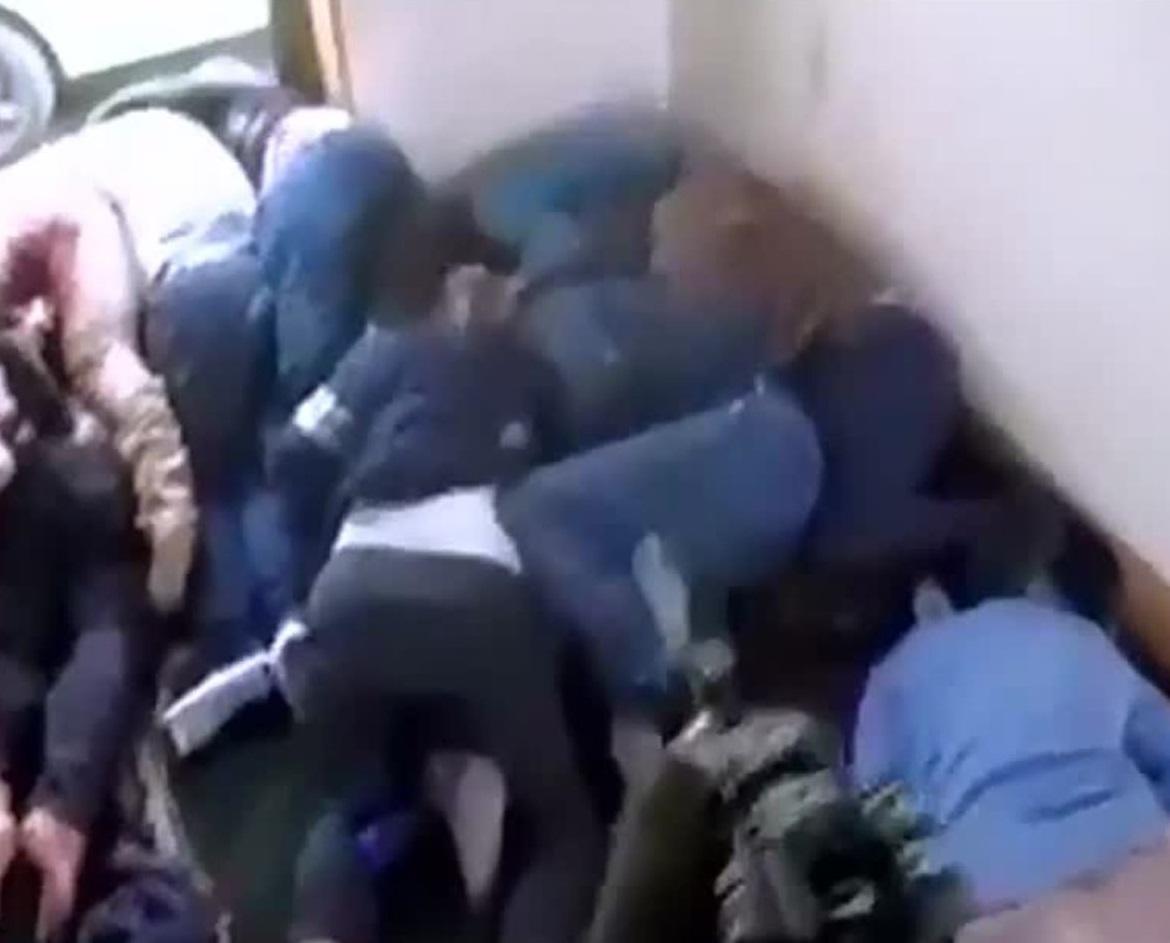 Nick Monroe@nickmon1112 · 10hReplying to @nickmon1112
Scrolled to the bottom of the shooter's Twitter profile, it is approximately two days old IF you go by their tweets posted.

They signed up last month, in February.

" I think they got him" it says on 8chan pic.twitter.com/sVrleNr9bd1792:12 AM – Mar 15, 2019Twitter Ads info and privacy
76 people are talking about thisView image on Twitter

Nick Monroe@nickmon1112Replying to @nickmon1112
NEW ZEALAND SHOOTER'S MANIFESTOhttps://www.scribd.com/document/401941994/NEW-ZEALAND-SHOOTER-S-MANIFESTO …4661:54 AM – Mar 15, 2019361 people are talking about thisTwitter Ads info and privacy

Nick Monroe@nickmon1112 · 10hReplying to @nickmon1112
SUMMARY OF THE CHRISTCHURCH SHOOTING

More from the shooters manifesto

Mentions Candace Owens by name pic.twitter.com/GY3hmpxzXr2422:39 AM – Mar 15, 2019Twitter Ads info and privacy
260 people are talking about this
The gunman posted photos of his shooting gear on Twitter prior to the shooting.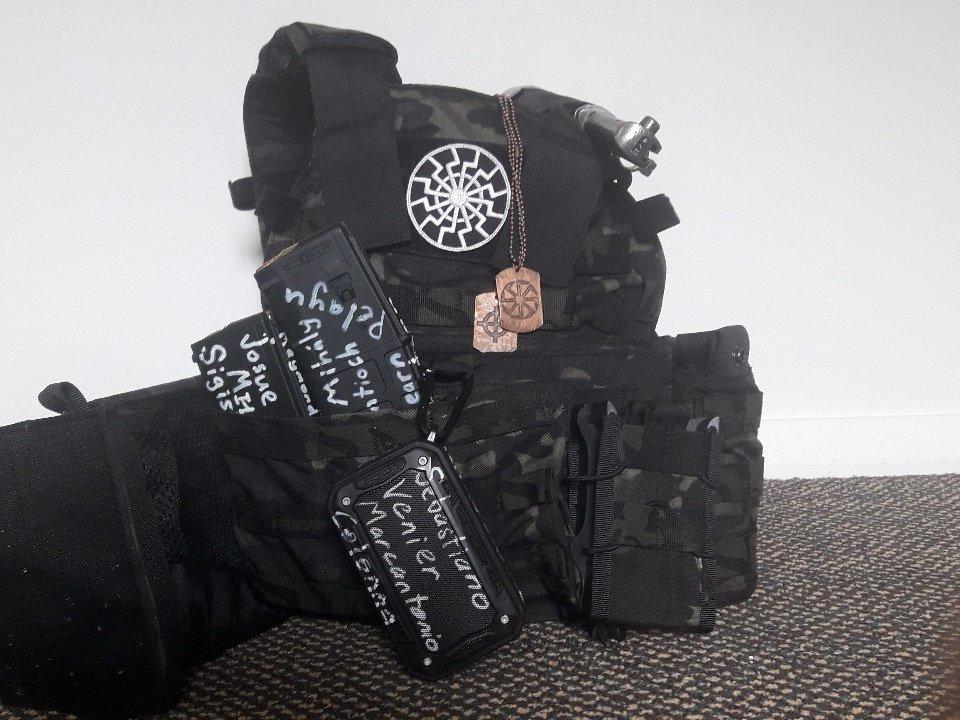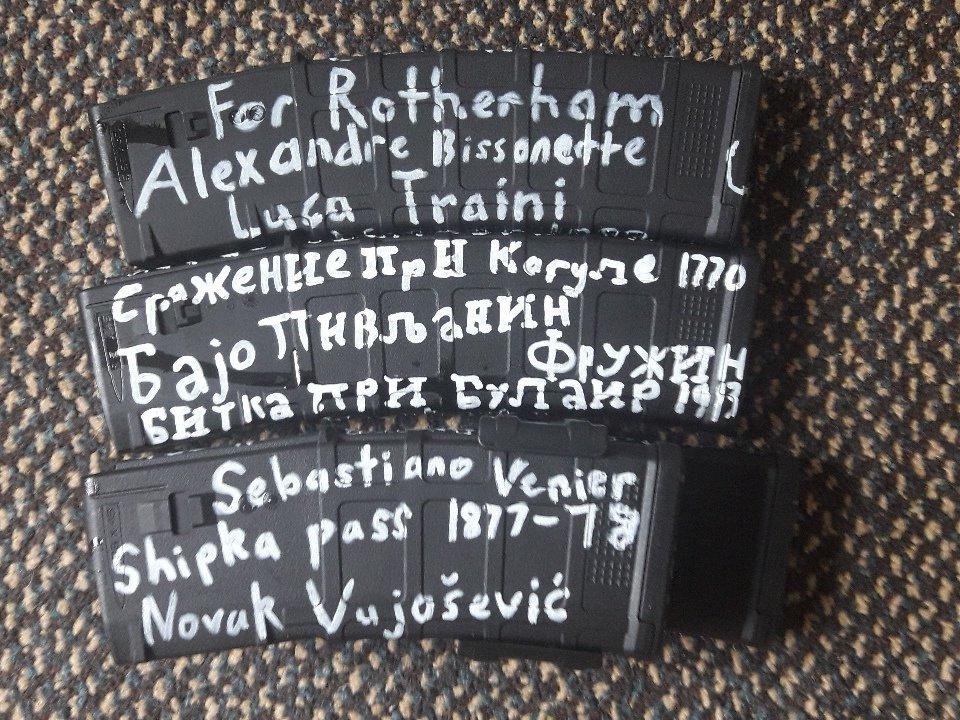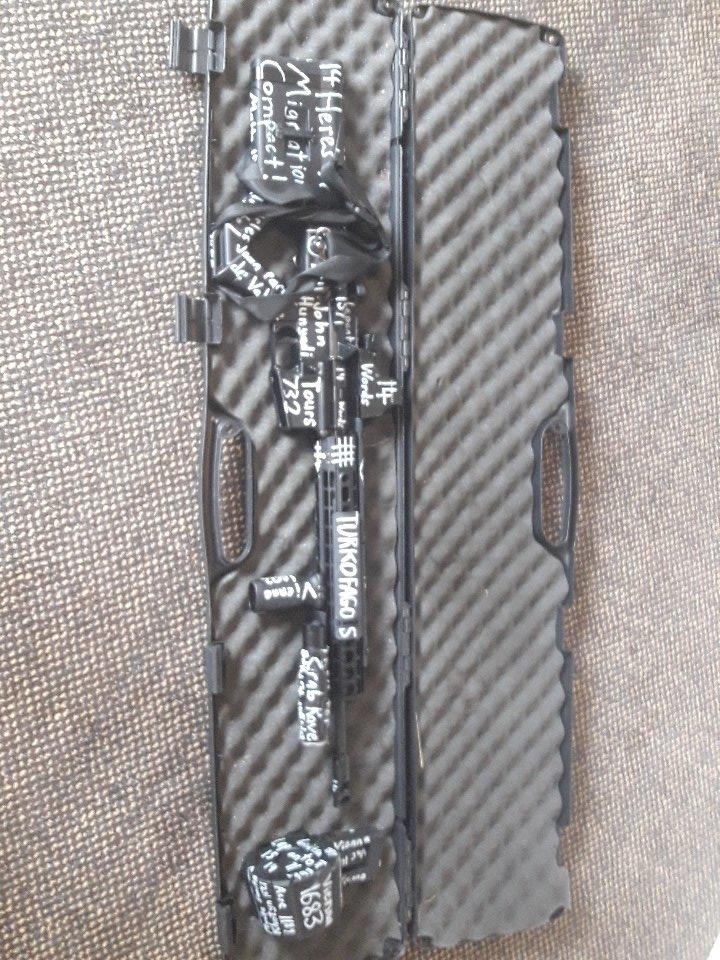 Approximately 20 armed police are clearing buildings nearby, while all schools in the area have been placed into lockdown. No students will be released until the police "have advised us that the lockdown is over and it is safe to do so." An armed police officer stands outside the Christchurch Mosque on Deans Ave following the shooting. (photo: George Heard/Stuff)
ChCh City Council@ChristchurchCC
In response to a serious ongoing incident we're locking down number of central city buildings, including the Civic Offices and Central Library. https://www.ccc.govt.nz/news-and-events/newsline/show/3452 …241:50 AM – Mar 15, 2019Twitter Ads info and privacyCouncil places its central city buildings in lock-downChristchurch City Council is locking down its central city buildings as police urge people in the area to stay indoors as they deal with a shooting at the Christchurch Mosque.ccc.govt.nz37 people are talking about this
The Christchurch hospital emergency ward has been cleared out and hospital staff are expecting 40 – 50 injured people.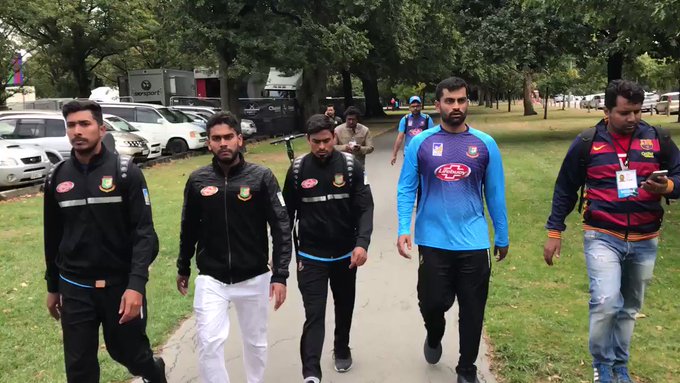 Bangladesh team escaped from a mosque near Hagley Park where there were active shooters. They ran back through Hagley Park back to the Oval.4,0741:13 AM – Mar 15, 20192,372 people are talking about thisTwitter Ads info and privacy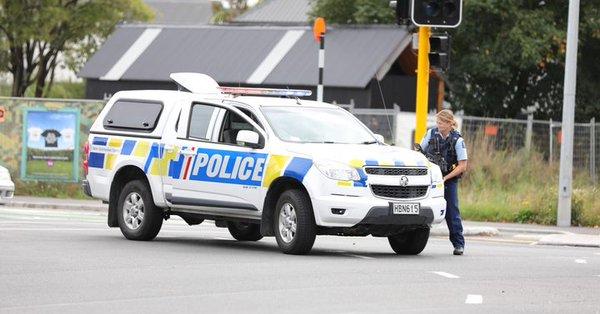 Of note, gun ownership in New Zealand is categorized as "restrictive" – as civilians are not allowed to possess handguns, military-style semi-automatic weapons or fully automatic weapons without a permit and a relevant firearm license endorsement.
Developing…