(ZH)
Several Pilots repeatedly warned federal authorities of safety concerns over the now-grounded Boeing 737 Max 8 for months leading up to the second deadly disaster involving the plane, according to an investigation by the Dallas Morning News. One captain even called the Max 8's flight manual "inadequate and almost criminally insufficient," according to the report.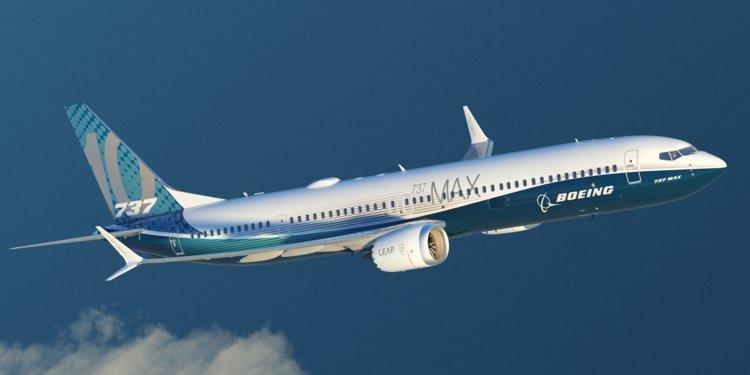 "The fact that this airplane requires such jury-rigging to fly is a red flag. Now we know the systems employed are error-prone — even if the pilots aren't sure what those systems are, what redundancies are in place and failure modes. I am left to wonder: what else don't I know?" wrote the captain.

At least five complaints about the Boeing jet were found in a federal database which pilots routinely use to report aviation incidents without fear of repercussions.
The complaints are about the safety mechanism cited in preliminary reports for an October plane crash in Indonesia that killed 189.

The disclosures found by The News reference problems during flights of Boeing 737 Max 8s with an autopilot system during takeoff and nose-down situations while trying to gain altitude. While records show these flights occurred during October and November, information regarding which airlines the pilots were flying for at the time is redacted from the database. –Dallas Morning News
One captain who flies the Max 8 said in November that it was "unconscionable" that Boeing and federal authorities have allowed pilots to fly the plane without adequate training – including a failure to fully disclose how its systems were distinctly different from other planes.
An FAA spokesman said the reporting system is directly filed to NASA, which serves as an neutral third party in the reporting of grievances.
"The FAA analyzes these reports along with other safety data gathered through programs the FAA administers directly, including the Aviation Safety Action Program, which includes all of the major airlines including Southwest and American," said FAA southwest regional spokesman Lynn Lunsford.
Meanwhile, despite several airlines and foreign countries grounding the Max 8, US regulators have so far declined to follow suit. They have, however, mandated that Boeing upgrade the plane's software by April.
Sen. Ted Cruz (R-TX), who chairs a Senate subcommittee overseeing aviation, called for the grounding of the Max 8 in a Thursday statement.
"Further investigation may reveal that mechanical issues were not the cause, but until that time, our first priority must be the safety of the flying public," said Cruz.
At least 18 carriers — including American Airlines and Southwest Airlines, the two largest U.S. carriers flying the 737 Max 8 — have also declined to ground planes, saying they are confident in the safety and "airworthiness" of their fleets. American and Southwest have 24 and 34 of the aircraft in their fleets, respectively. –Dallas Morning News
"The United States should be leading the world in aviation safety," said Transport Workers Union president John Samuelsen. "And yet, because of the lust for profit in the American aviation, we're still flying planes that dozens of other countries and airlines have now said need to grounded."