Comment:
…No one can prevent a Country from denouncing a Treaty, whatever that Treaty might be…
   International Law.
—
(BBG) The Czech Republic may block an agreement on the terms of U.K.'s departure from the European Union if it doesn't respect free movement of people, Finance Minister Andrej Babis said.
British Prime Minister Theresa May has signaled that immigration controls have taken precedence over access to the bloc's single market, prompting east European states to seek assurances that the rights of their citizens to work in the U.K. will remain protected. EU countries have said that free movement of people, goods, services and capital are inseparable.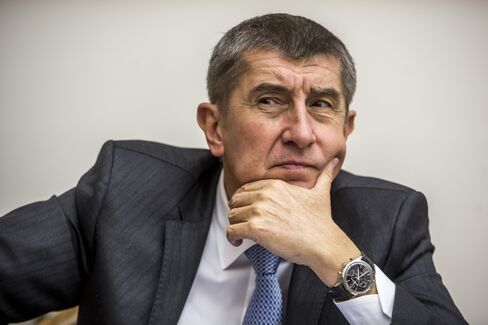 "It will be a decision of the Czech government, but this issue is very important for us, so I cannot exclude it," Babis told Bloomberg Television in an interview on Tuesday, when asked about a potential veto. "For us, it will be negotiations about the access of the U.K., after Brexit, to the EU market and the possibility of our workers to work in the U.K. without any regulations."
European finance ministers are holding a meeting in Luxembourg as the pound fell to the lowest since 1985 following May's pledge to notify the EU by March of Britain's exit and remarks pointing to her government's readiness for an abrupt departure from the bloc. The pound is this year's worst performer among 32 major currencies tracked by Bloomberg, plunging 17 percent since Britain's June 23 vote to leave the EU.
Babis said it was in the interest of the EU and the U.K. to agree on the terms of the split "as soon as possible." Still, the procedure will "take quite a long time" and will probably last two or three years, according to the Czech finance minister.
"We have to speed up the negotiations, but, you know, in the EU everything lasts a very long time," the Czech billionaire said.